April 2nd, 2011 by dr.emi

Innovation award for the best coder around the world. I proud to their work, thanks for everything. You are the MAN!!
Share on Facebook
Popularity: 8% [?]
March 28th, 2011 by dr.emi

I'm web based developer since 2005, and this is my opinion about CakePHP  and Codeigniter PHP framework. Based on speed on work and freedom on produce web based application.


read more
Share on Facebook
Popularity: 10% [?]
March 27th, 2011 by dr.emi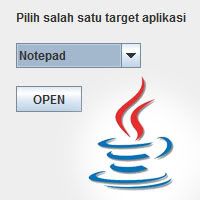 We will learn about how to open EXE file with JAVA. We use netbeans as IDE. So, please create new JAVA Application project. And a small form.
Share on Facebook
Popularity: 26% [?]
March 22nd, 2011 by dr.emi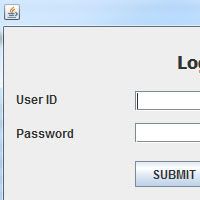 Just say hello to my favourite IDE : NETBEANS!! At previous time, I still use PHP Designer as Main IDE, but since I worked under few of the other language such as RoR and JAVA, NETBEANS is the best IDE for me.
Well, this is my simple and short JAVA tutorial about how to create login form using SWING.


read more
Share on Facebook
Popularity: 34% [?]
March 20th, 2011 by dr.emi
Hi there! this is super fast tutorial, when I was take a rest at the room. Oh god, where is my cofee and PUNK music. Aha!
This tutorial will show to you, how to create Interactive and very fast data management on one page together, without refreshing any page. One thing make this better "You are in codeigniter class of dr.emi" So, enjoy this tutorial.
Share on Facebook
Popularity: 60% [?]
February 5th, 2011 by dr.emi
Karna gw kesel makek PHP, ternyata file exe sekarang udah gak bisa lagi di eksekusi via browser, nah akhirna gw bikin make bahasa lain dah. Dulu si bisa mbuka file external EXE dari browser, make exec / makek JS juga masih bisa. Tapi sejak security update Window, ini udah gak bisa lagi dilakukan. Dan ini lah solusinya.
http://www.4shared.com/file/ZtFJ_9Py/OpenExeJava.html
http://www.4shared.com/file/aKfMKR6X/OpenEXE_VisualVersion.html
Ada solusi yang lain lagi, make RMI (bwat JAVA). Kita buat 1 aplikasi java yang bertugas memberikan perintah ke RMI, untuk melakukan exkekusi file external (EXE). Jadi masalah yang selama ini dihadapi developer Web Based, bisa diatasi. Biasanya kalok make EXEC langsun via browser, baik JSP dengan Tomcatnya maupun PHP dengan Apachenya, sama sama kena "TILANG" (referensi Milist Netbeans Indonesia)
Silakan donglot dan selamat mencoba.
Share on Facebook
Popularity: 5% [?]
January 5th, 2011 by dr.emi
PENGEN MUNTAH DAN PENGEN BERAK LIAT BOY BAND "SMASH", MUKA INGUSAN, TANGGUNG BULAN, BIKIN PENGEN NGELEMPAR KACA TIPI JUGA MAKE BATAKO!!
YANG BGINI NI KLIATAN BANGED MAKSAIN TERKENALNYA!!!!
Share on Facebook
Popularity: 4% [?]
December 29th, 2010 by dr.emi
mangkanyeee…. entertainment jangan terlalu memblow up TIMNAS daaaahhh..
bgitu kalah nyesek kan??? jadi bikin takabur para pemain, makanya Alloh lbih berpihak pada yang berjiwa sederhana macam Malingsia!!! Tak pernah memblowup, tak pernah berlebihan. Coba di Indonesia, menang skali aja, dah rame di sana sini, gak cuma berita, malah ampe gosip2 ngurus bola!!
Pelajaran tuh bwat PSSI, contoh orang lain dalam mendidik pemain, boro2 mendidik pemain, tiket aja ngurusnya masih semrawut. Alih2 pengen jadi tuan rumah piala dunia, ngurus tiket aja bikin rusuh penonton.!!!!
Belajar!!! INDONESIAKU!!!!
Share on Facebook
Popularity: 2% [?]
SEO Articles & Newsletters